A fast todo lister app for my own use that you might enjoy!
Features
It creates two text files, Activetasks.txt and completedtasks.txt, each file has a list of tasks, one task per line (so should work well with your own programs)
You can check tasks to complete them and remove them from the list
No need to save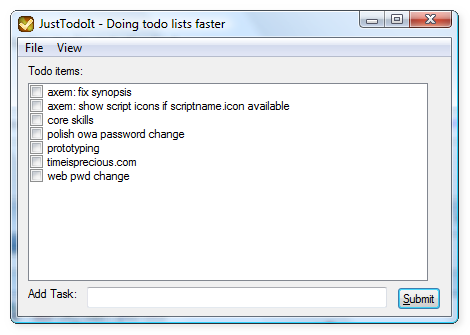 Discussion, Support & Feedback
Support on this program is available on the DonationCoder forums. You can also use this place to discuss new features or any issues. See JustToDoIt Discussion Thread.
Version
Downloads

136

File Size
File Count

1

Create Date

January 28, 2018

Last update

2018-01-28 23:55:02

Last Updated

January 28, 2018