Greg provides a GUI for compiling Gregorio .gabc score files.  With Greg, you keep a few templates and you don't have to worry about anything but your .gabc files. Greg juggles all the commandline stuff for you.  You can quickly and easily create pdfs from hundreds of Gregorio score files using a single template and just one button.
You can create templates for each of your projects, each template with it's own sizes and colours and fonts.  Just switch templates and compile.
It can also create midi files from your score and play them.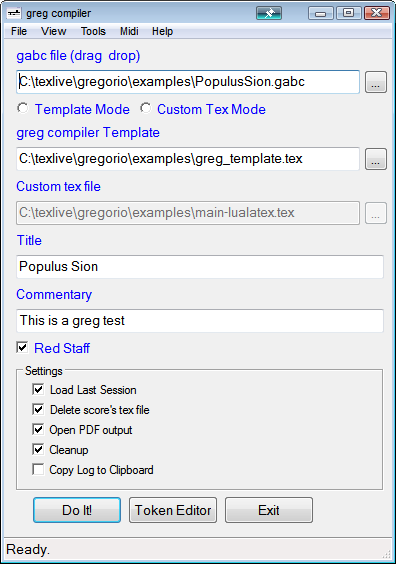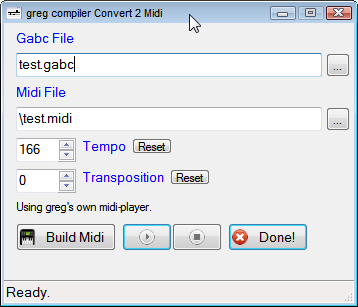 Version

3.0

Downloads

356

File Size

3.6mb

File Count

2

Create Date

February 15, 2019

Last update

2019-02-15 22:29:05

Last Updated

February 15, 2019