URLister
Browse link lists, one website at a time.
Made for nkormanik from donationcoder.com.
Original thread: DONE: Have list of URLs, and, in Chrome, manually load one, then next, etc.
Usage video: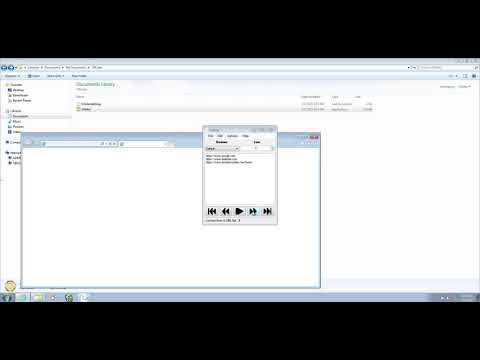 Source code: URLister @ GitHub
Targets Microsoft .NET framework v4.5 (Native to Windows 8+)
Notes:
v0.2.0:
Add browser closing.
Add auto-save settings.
Add open/save URL list file.
Add edit functionality.
Add always on top.
Add line index limit.
Fix double-open bug.
Day #32, Week #05 @ February 01, 2021
v0.1.0:
Add URL list browsing.
N.A.N.Y. 2021 release.
Day #01, Week #01 @ January 01, 2021
==========
Enjoy more daily releases @ our website: https://publicdomaindaily.com
Version

0.2.0

Downloads

36

File Size

114.65 KB

File Count

1

Create Date

February 1, 2021

Last update

2021-02-01 22:05:58

Last Updated

February 1, 2021