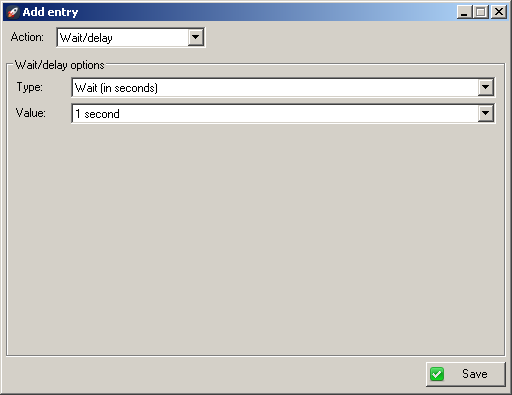 The Wait/delay action provides two methods by which you can delay the processing of a profile.
The two methods available in the Type dropdown are:
1.

Wait (in seconds)

. Waits however many seconds are specified. Select the number of seconds to wait from the

Value

dropdown.

2.

Wait until CPU usage is below (percentage)

. Waits for your CPU usage to get below the specified percentage. Select the percentage from the

Value

dropdown. Splat checks every second during this delay.